About
A little bit about Heavenleigh Cakes based in Basildon, Essex
Heavenleigh Cakes is owned by Leigh Weston, Leigh first developed an interest in sugar craft back in 2013. This was due to creating a few cakes for her family and friends. Her passion for cake decorating grew quickly, after Leigh attended a few baking courses she decided to turn her hobby into a business.
Heavenleigh Cakes was launched in February 2014 and Leigh has since become a fully registered, BSG insured, health food and safety certified wedding cake designer.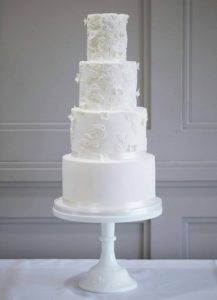 Heavenleigh Cakes based in Basildon, Essex prides itself on creating beautiful bespoke cakes while using only the finest local ingredients. We specialise in creating bespoke wedding cakes however we still enjoy creating the odd celebration cake for all other occasions!
Please take a look at our previous work in the gallery section of the website. Alterations can be made to any of the cakes you see to incorporate your own ideas.
At Heavenleigh Cakes we create cakes to suit all budgets and are happy to discuss your individual requirements.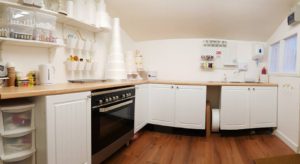 If you're looking for a custom design or have a particular request please contact us to book a design consultation where we will discuss your ideas. Together we can bring your ideas to life.
Consultations are held regularly through out the year, contact us for the next available date and to book your appointment.
No consultations on Friday to Sunday, we are dedicated to our Brides and Grooms celebrations on the weekend.
Unable to attend a design consultation but would like to sample some cake, we can offer a takeaway cake sample box for you to enjoy at home.
At the consultation you will be able to view display cakes, talk through your ideas for your dream cake.
Following the consultation we will send your quote.
 A £50 non refundable deposit is required for orders below £500, orders over £500 require a £100 non refundable deposit.
To help with the design process please bring with you any ideas you have for your dream wedding cake.
Pictures of your dress, décor & flowers would be great, also any pictures of cakes you have seen in magazines or online are welcome. For very precise colours, be sure to bring a colour swatch of the bridesmaid dresses/flowers to ensure an exact match.